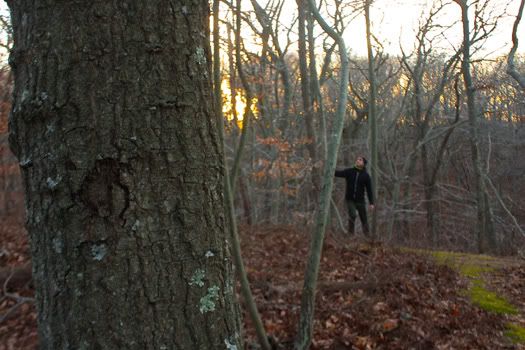 My office closed early yesterday, and Andrew was enjoying a day off. It worked out wonderfully, because I feel like lately, I never see him when the sun is out. So we ventured out to do our favorite daytime thing together, which is hiking (technically these are mini hikes, but it still totally counts). We come to this preserve in Rocky Point all the time. It's pretty special to both of us. Whenever I'm having a blah day, I come here for a walk and I feel a million times better.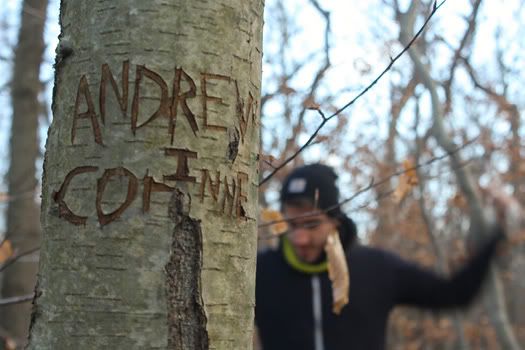 Andrew carved our names into this tree
a while ago
. I didn't think I'd come across it again!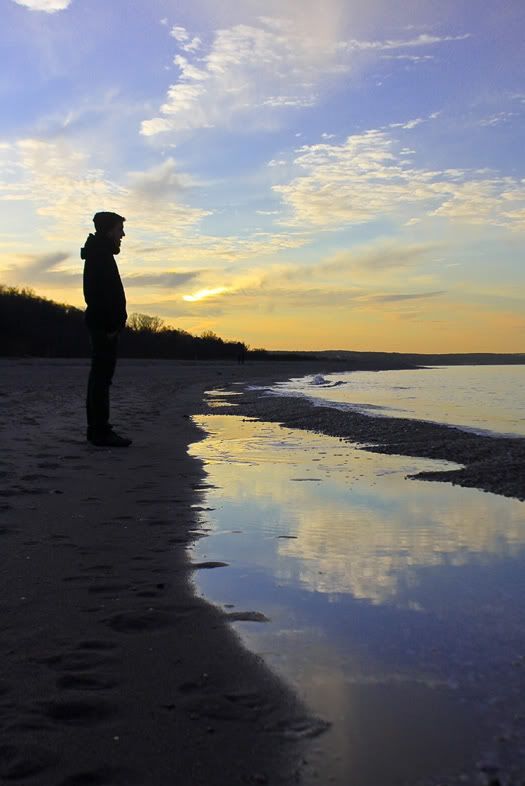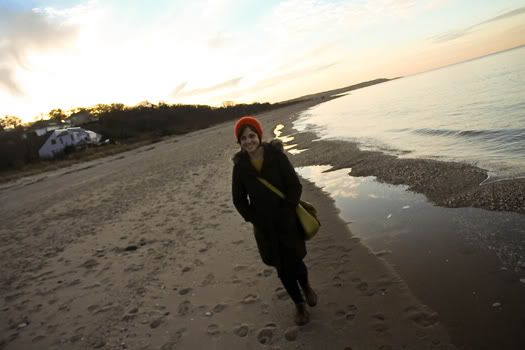 The beach was so beautiful about an hour before sunset. The weather here has been so mild. It's hard to believe we're approaching January. I'm definitely okay with it! I wasn't cold in the slightest by the water.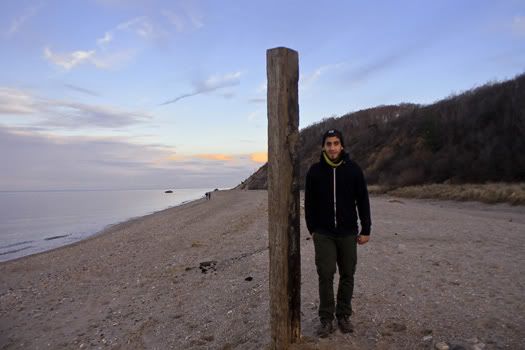 My little
Goldsworthy
. Andrew is creative in really special and original ways. Whenever we're exploring, he's making sculptures out of rocks or leaves or something. He found some driftwood to play with. He made the beach and the sunset even prettier.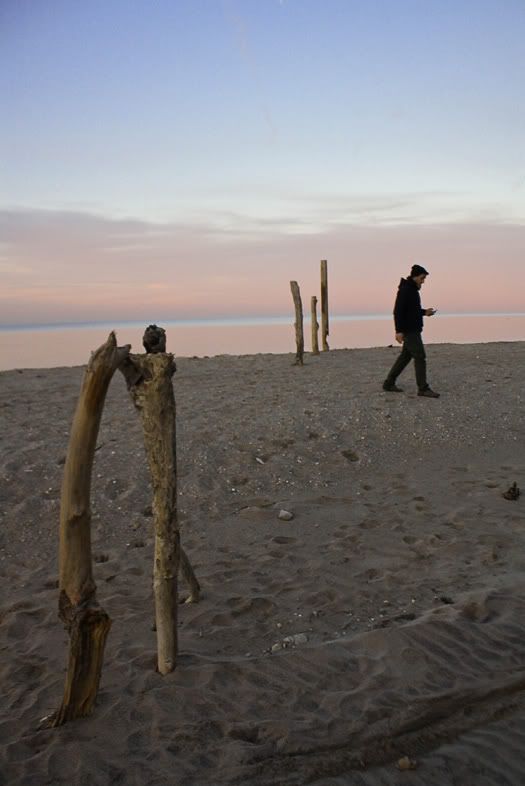 So, today marks the end of the year. I'm planning some fun personal goals for myself for 2012. One of them being my blog focus. I've been doing some research, and found it's best to have some real direction when blogging. I've been pretty scattered, but that's because I have so many interests! This was supposed to start as a food blog, and that was fun for a while but I wasn't very passionate about it. My real and most long lasting passion has always been photography. With the experiences I've already had with
Rob
, and our plans for the upcoming year, I really feel that I'll benefit most from sharing my photos, real photos as apposed to my previous iPhone photo posts. Whether they're from adventures like yesterdays or from studio experience, Nitemare Hippy Girl has become Brilliant Nature, a photography and adventure blog. Also, it's possible that you'll see a lot more personal style posts from me. And music. And some interesting little things I find here and there. Like me, my little corner of the internet will always be multifaceted. But now with more direction! Hooray!
Until next time,
Corinne.