If you know me, you know I've never been one for high fashion. I'm thrifty, I'm like an overgrown Punky Brewster, and I tend to create my own "fashion" rules (like incorporating navy blue, black and brown into one outfit or wearing hoodies with shorts and sneakers). But as of lately, I've opened my eyes to a few designers pre-fall collections. The great thing about specific looks from designers is that you can recreate them yourself with items you already own or for something you find that's less expensive. I'm all about supporting clothing designers and enabling them to keep creating these beautiful pieces, but when you're young and on your own with an income that kinda just gets you by.. it's impossible to buy brand name. The day I finally give in and buy a pair of Jeffrey Campbell's, I might actually cry happy tears. But enough about me and these first world problems (I really do have everything I could ever hope for, and more. You can't put a price tag on happiness). Let's get inspired by some pretty clothes, shall we?
Orla Kiely Resort 2012
:
I'm really thrilled about the abundance of Peter Pan collars I've been seeing around.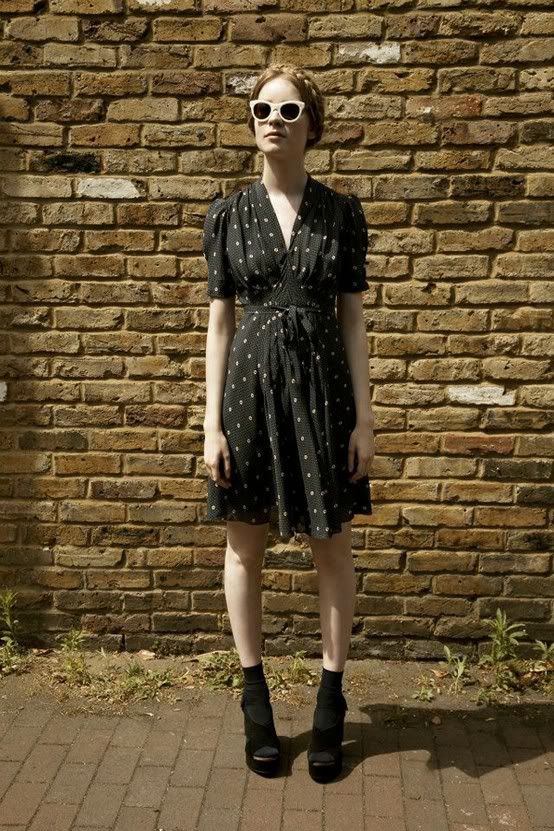 Red!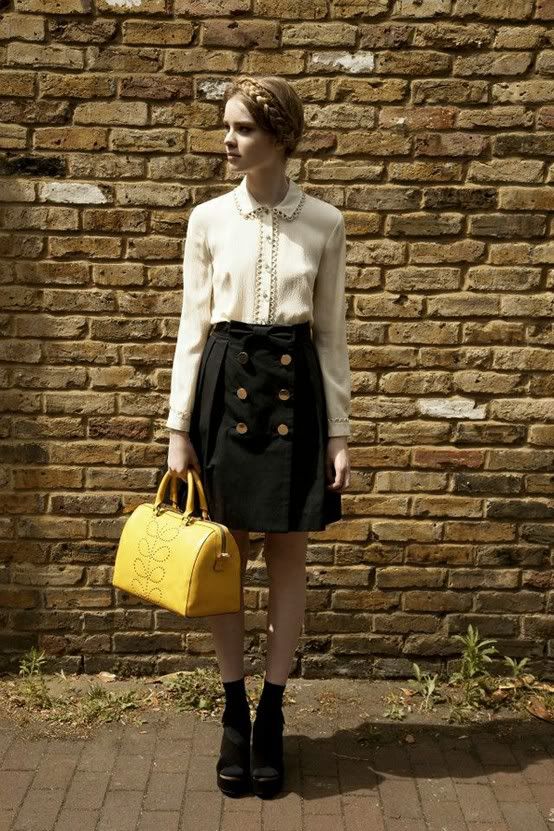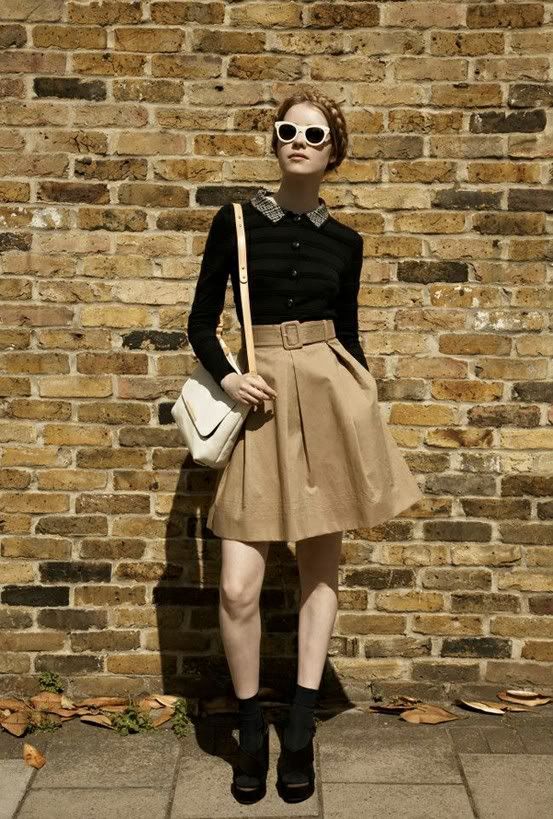 Those skirts are just perfect. I'm definitely inspired to shop for some structured skirts and dress them up just like this.
Nina Ricci Pre-Fall 2012: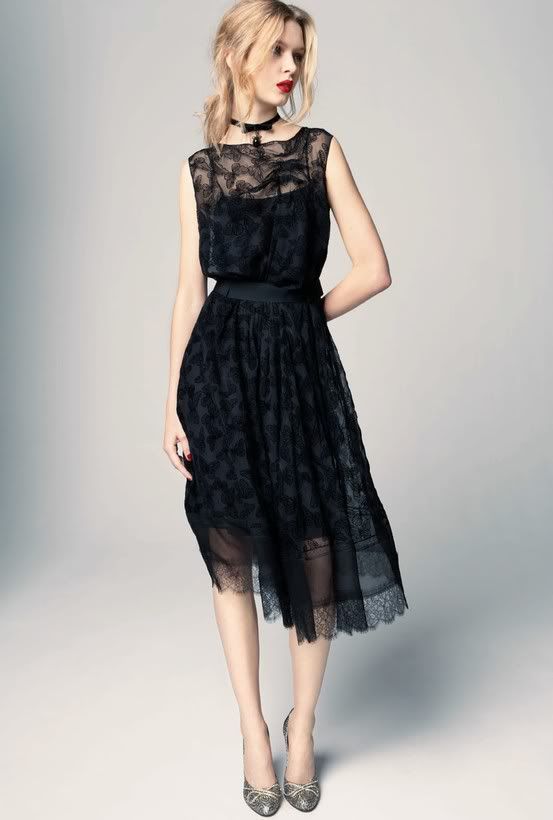 Black, lace, stripes, layers, cardigans.
Kinda grungy, kinda goth-y.
Nina designed these for me, I swear.
Derek Lam Pre-Fall 2012: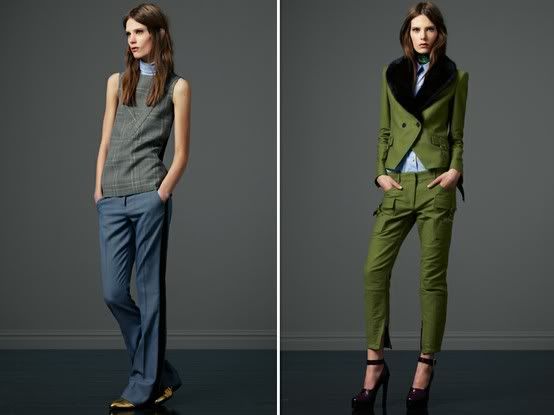 Those pants! I'm always on the hunt for some sexy slacks while thrifting. Also, that green suit - my most favorite color.
And finally,
Gucci Pre-Fall 2012:
Gucci has never really appealed to me. Is that okay to say? But the pattern and texture of that dress is really really great. Also, I'm just loving this shoot.
I really do appreciate fashion as an art form. I'm in awe of all of these pieces.
I keep going back to the Orla Kiely photos and drooling. Everything is just perfect.
You can view more of my favorite styles old and new on my Pinterest
style pinboard
!