I'm not sure what took me so long to post these. I'm still reluctant to do it, but I'm almost positive that's 100% self consciousness talking. I want to do this! I want to share my favorite outfits with the world. It makes me feel good. I love clothes, I've been feeling way more productive now that I'm putting more thought into my daily outfits, I always have a subject to photograph this way. There are so many reasons why this won't fail. Plus, we all gotta let go of that fear of failing! It'll only hold us back.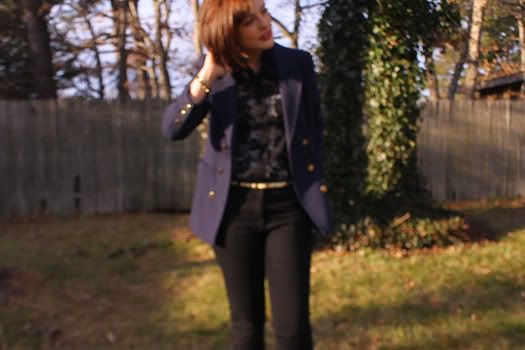 So on Sunday, I woke up and greeted the day with my tripod and some pretty clothes in my backyard. This outfit is totally me. I remember finding my first blazer in a thrift store in high school and wearing it all the time. It was brown and orange plaid and it fit me perfectly and it cost two dollars. I remember feeling so good in it, so put together (even though I mainly wore it over hoodies and stuck band pins on it sporadically). I've had a few corduroy blazers since then, but they became worn out and faded. Then for Christmas, my mom gifted me this beautiful navy blue blazer. I love everything about it.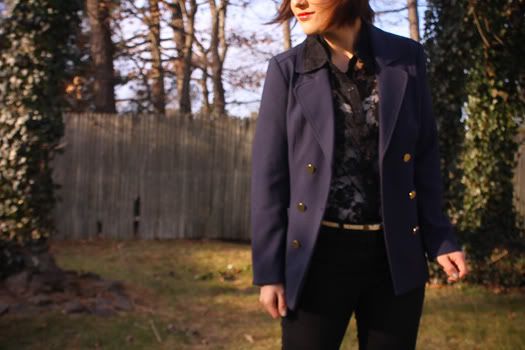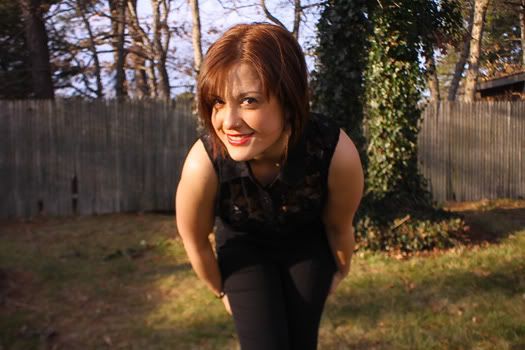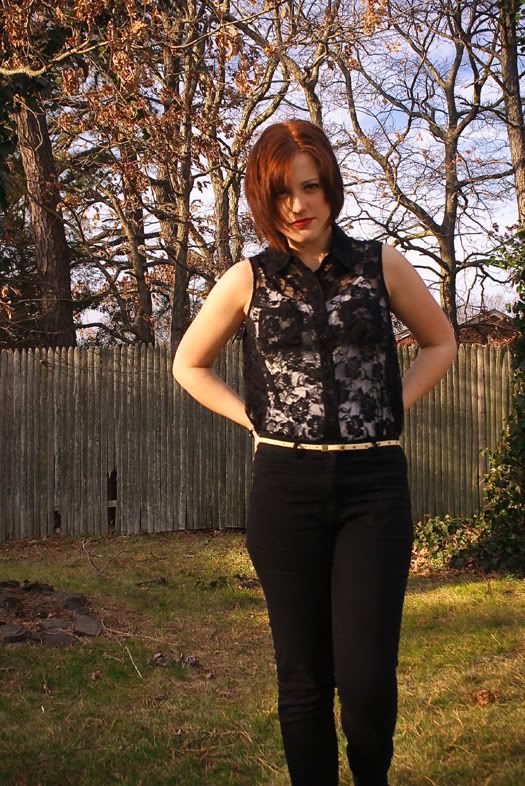 Something about buttons and collars really speak to me. I feel like every wardrobe should have a button-up as a staple. Black lace
really
speaks to me, so you know I had to own this top. Ideally, I'm going to wear it with skirts. But I already knew that works, so I got adventurous and paired it with these high-waisted skinny pants and a skinny belt that my sister handed down to me.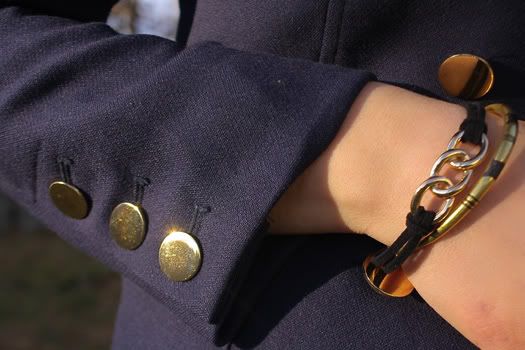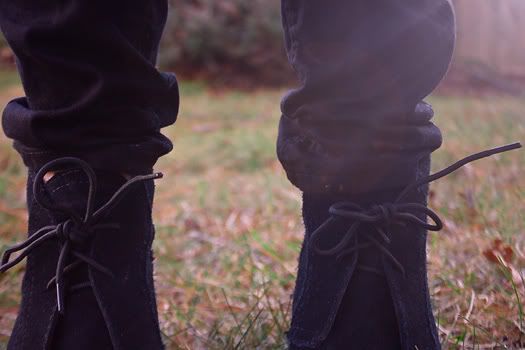 I'm realizing now that I'd been wearing a gift from each member of my immediate family. My dad bought me that gold bangle when my parents met up with us in Nashville last spring. My family is pretty scattered around the map as of late, but they're so important to me. So it makes sense that I'm inadvertently carrying pieces of them around at any given time. My daily jewelry consists of two rings, both from my grandparents. I feel naked without them. Little good luck charms.
And would you look at that? I happened to tell a story without initially having one :)
Until next time!
♥

(

Outfit details

: Blazer, pants, gold chain bracelet - H&M, Lace top, camisole, studded skinny belt - Forever 21, Gold bangle - Farmers Market, Shoes - Mia via DSW)