Hey guys! I'm really excited about today's entry which is coming to us from Anya Sarre, who is a celebrity stylist as well as a stylist with
ShoeDazzle
, a new mom, and an all around awesome lady. Anya reached out to me (how lucky am I?!) and has some really great ideas about creative styling and wardrobe recycling. I was totally into the idea of sharing them on my blog.
Thanks for the inspiration, Anya!
You don't have to own a huge closet filled with designer clothes to look good. You can mix and match the clothes that you already have in your closet! Create a stylish looks that fits your personality. The most important thing to keep in mind when it comes to dressing is that no matter what the latest trends are, the outfits you choose should be a reflection of who you are. If you feel comfortable in your clothes, you will feel confident. A person with a confident attitude will look good in anything.
The best thing about fall and winter fashion is that they involve more dark and neutral colored clothing. Most looks involve several layers of clothing. This is ideal because you can create new looks with items that you already have in your closet. One of my favorite looks for the colder months are a pair of dark colored jeans, knee-high boots, and an over sized sweater. If you want to update this outfit with the current trends then wear a Peter Pan collar shirt under your sweater. A huge trend this season is embellished collars. You can easily make a collar necklace out of an old shirt and embellishing it with beads and sequins. If you have button down shirts then you sew on a few beads to the collar and wear it under a sweater or blazer.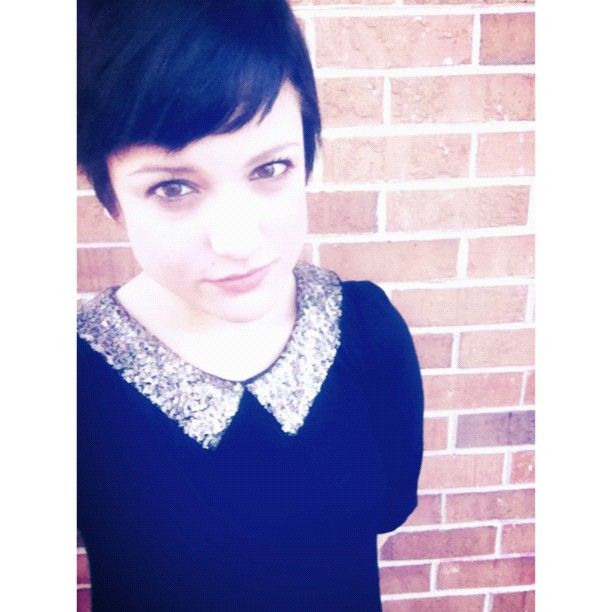 I've never met a collar that I didn't like.
Don't put away your summer dresses just yet. Think about how you can transition them into fall and winter. If you have neutral colored dresses, add some patterned tights, ankle boots, and a sweater or blazer over them. You can wear a chunky sweater over a dress so that it looks like a skirt. You can also use some of your summer skirts and pants by pairing them with cold weather items. If you fell into the colored jean trend this summer then pair them with darker colors and chunkier knits to go with the season. Another way you can save some of your older jeans or pants is by dyeing them. I have several pairs of white jeans that have turned yellowish and dyed them using fabric dye. Now I have pants for these coming seasons in trendy colors, such as hunter green and maroon.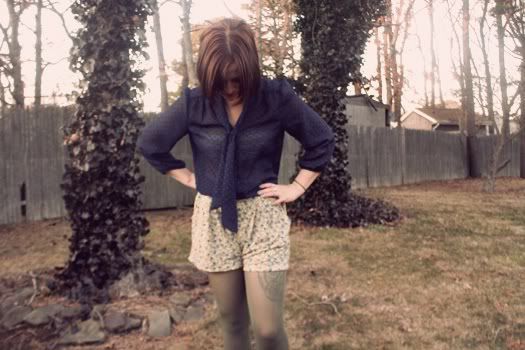 Floral printed shorts with green tights and a sheer long sleeved top.
Creativity can turn any closet into a fashionista's closet. If you are lacking inspiration, follow some fashion bloggers for great ideas. This is a great way to start working with the items that you already have and after a while you will find that you no longer need to look for inspiration to bring life to your choice of shoes, apparel and accessories.
You can be that girl that always looks good in anything they wear. The important thing is to feel confident about what you are wearing. Get creative and start creating new looks from the clothes that you already own.
Anya Sarre is one of Hollywood's most influential trendsetters. A nationally recognized celebrity stylist, Sarre is known for her impeccable eye and ability to tie any look together with the perfect accessory. Named "Best Television Fashion Stylist" for her appearances on Entertainment Tonight, The Insider and countless other media outlets, Sarre is the go-to fashion expert for Hollywood's biggest celebrities.
Be sure to visit the
ShoeDazzle blog
for more tips, tricks and inspiration!