Is it Friday already? This week flew by! I've been nursing some kind of gnarly upper respiratory infection though, so my days have been full of tea, soup and sleep. And I have a pretty full weekend of working at Free People ahead of me! I'd only been there for a few hours a week lately, but I miss the store and I'm picking up shifts like crazy. On top of my full time job.. grant me strength! Today is the best I've felt since... last week, though. And last week was really fun, so I wanna talk about it!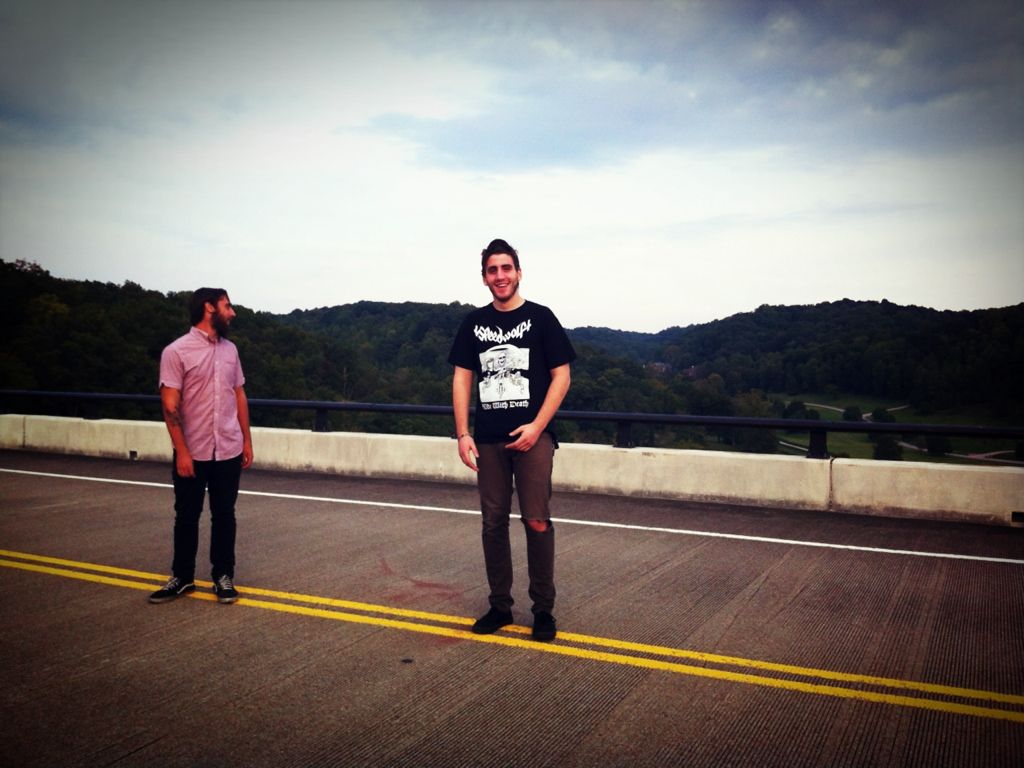 Andrew's birthday was on the 13th and he was very happy with his new bike, chocolate pudding pie and decorations :) That morning we picked our friend Terry up from the airport and had lots of fun for a few days! Terry enjoyed the Natchez Trace bridge as much as we do.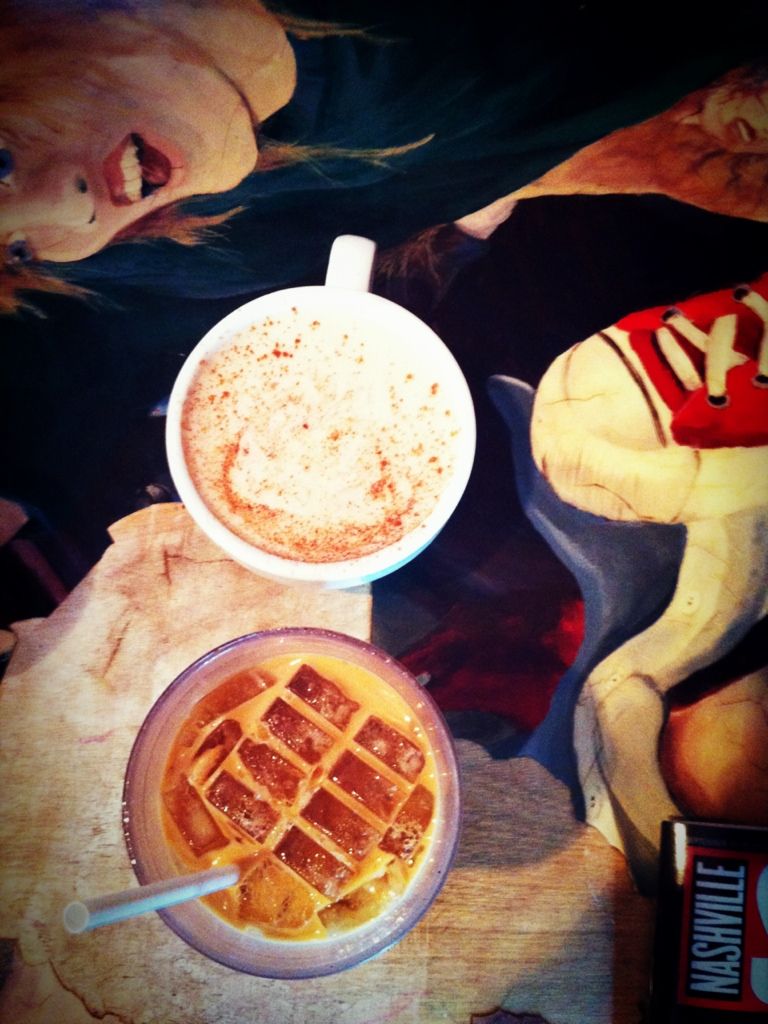 We went to
Bongo Java
near Belmont. Andrew got a chai latte, I got an iced pumpkin spice latte, and Terry was on a black coffee kick that day. Bongo Java was pretty rad and reminded me of one of my favorite cafes back on Long Island, so I enjoyed being there. Plus the lattes were delicious and we will totally be back. I was really pumped when we walked up to Bongo though, because next door was this cute little house turned vintage & handmade store,
Local Honey
which I'd already heard so much about. The boys went for a little walk while I browsed and inevitably fell in love.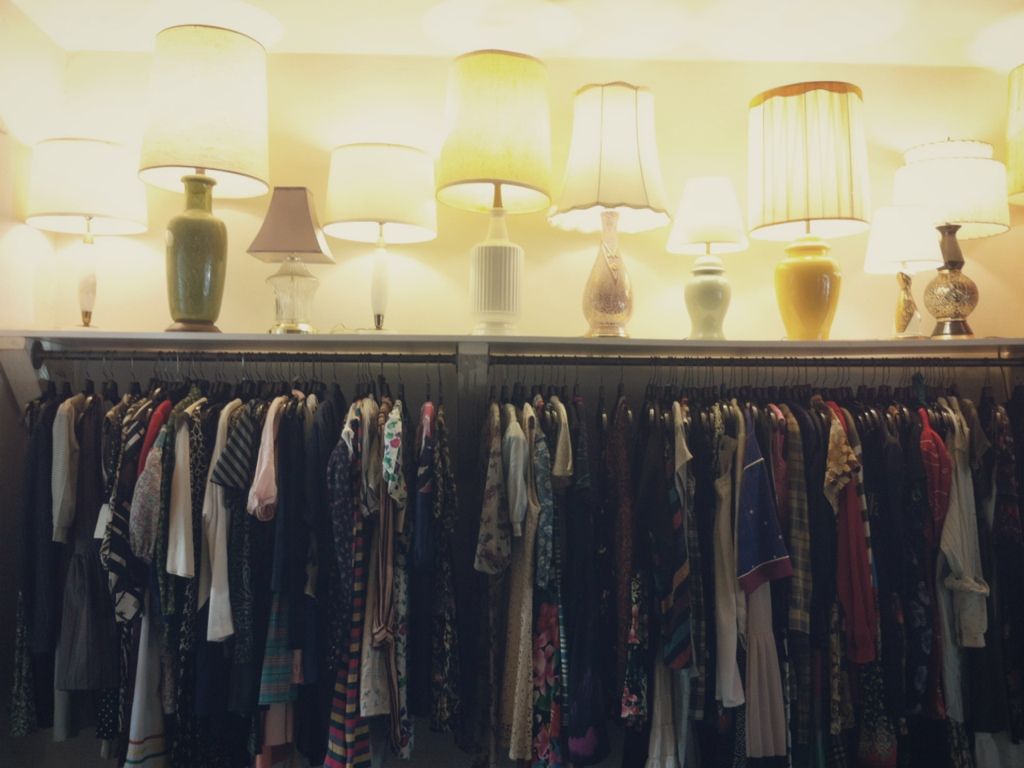 We ventured downtown that night for some dinner and drinks, and Live on the Green featuring The Wallflowers! (90's, Bob Dylan's son, One Headlight, you know). That was a great time.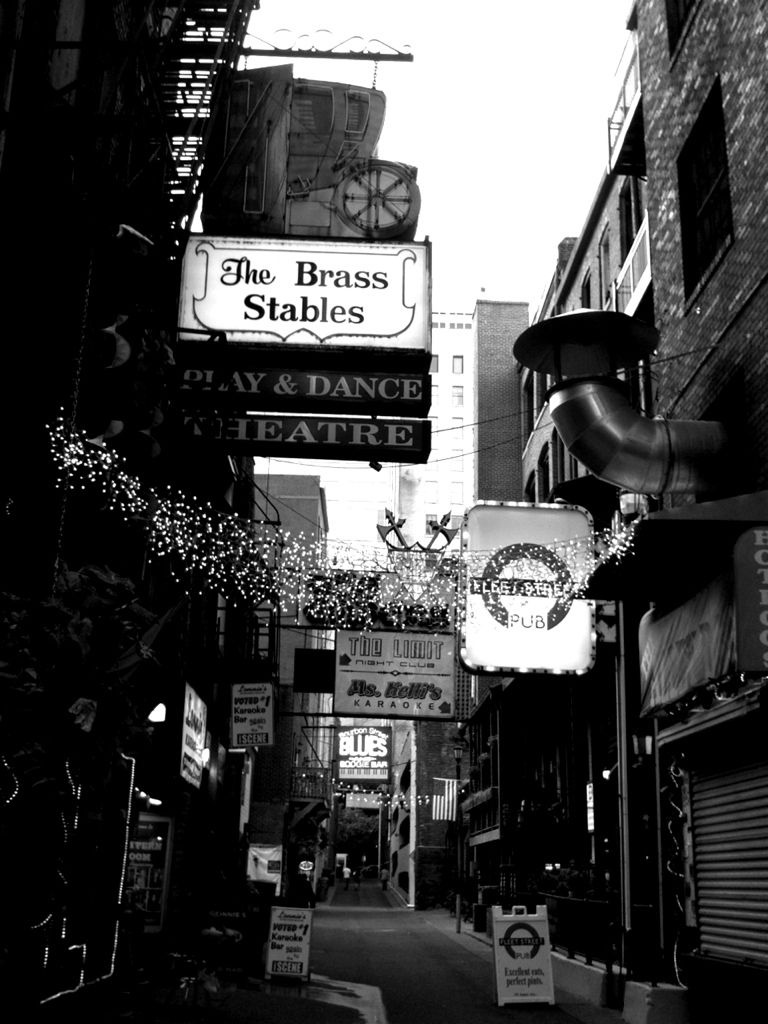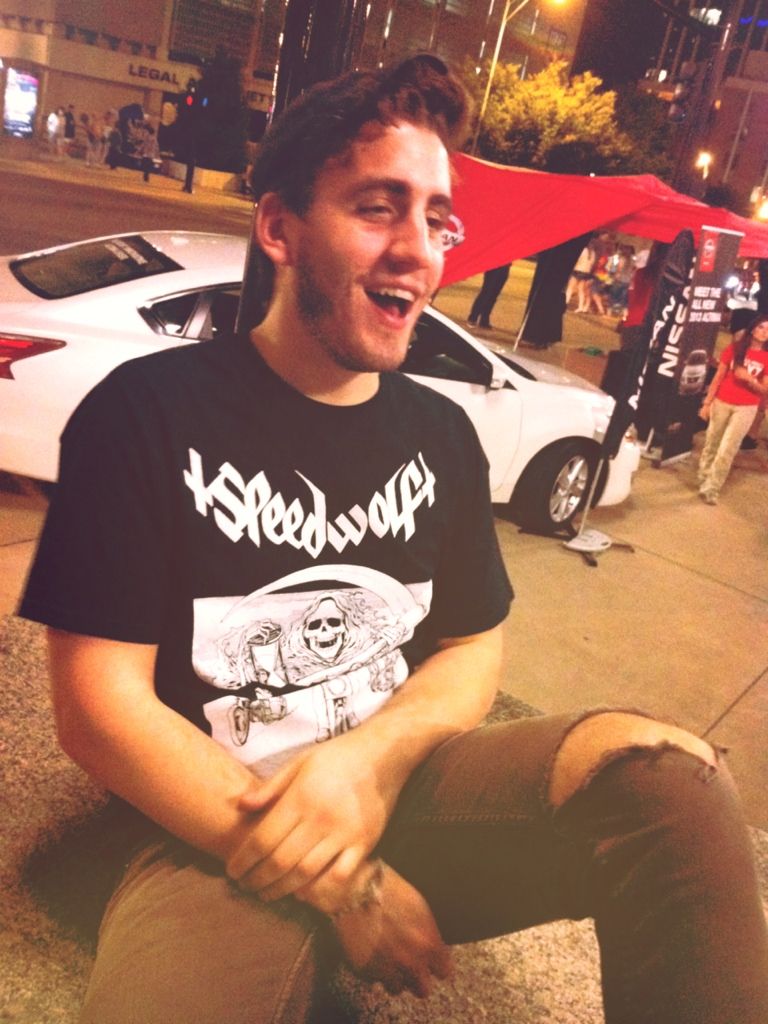 The next night, we ventured into East Nashville and did dinner on Eastland Ave. at
The Wild Cow
. It was SO GOOD. The Wild Cow is a vegetarian restaraunt, and the boys got sandwiches while I got the Far Eastland bowl with a side of the hummus of the day, which was jalapeno. Delicious. I can't wait to go back and try the buffalo grinder & the Philly.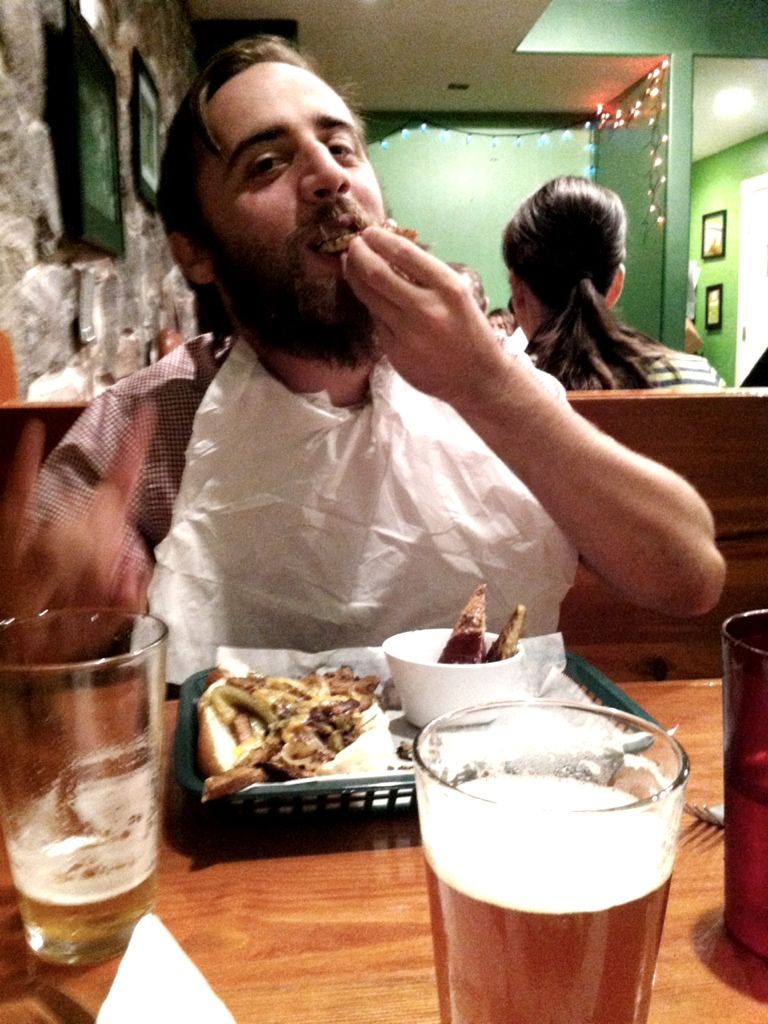 Goes without saying that Terry loved The Wild Cow as well.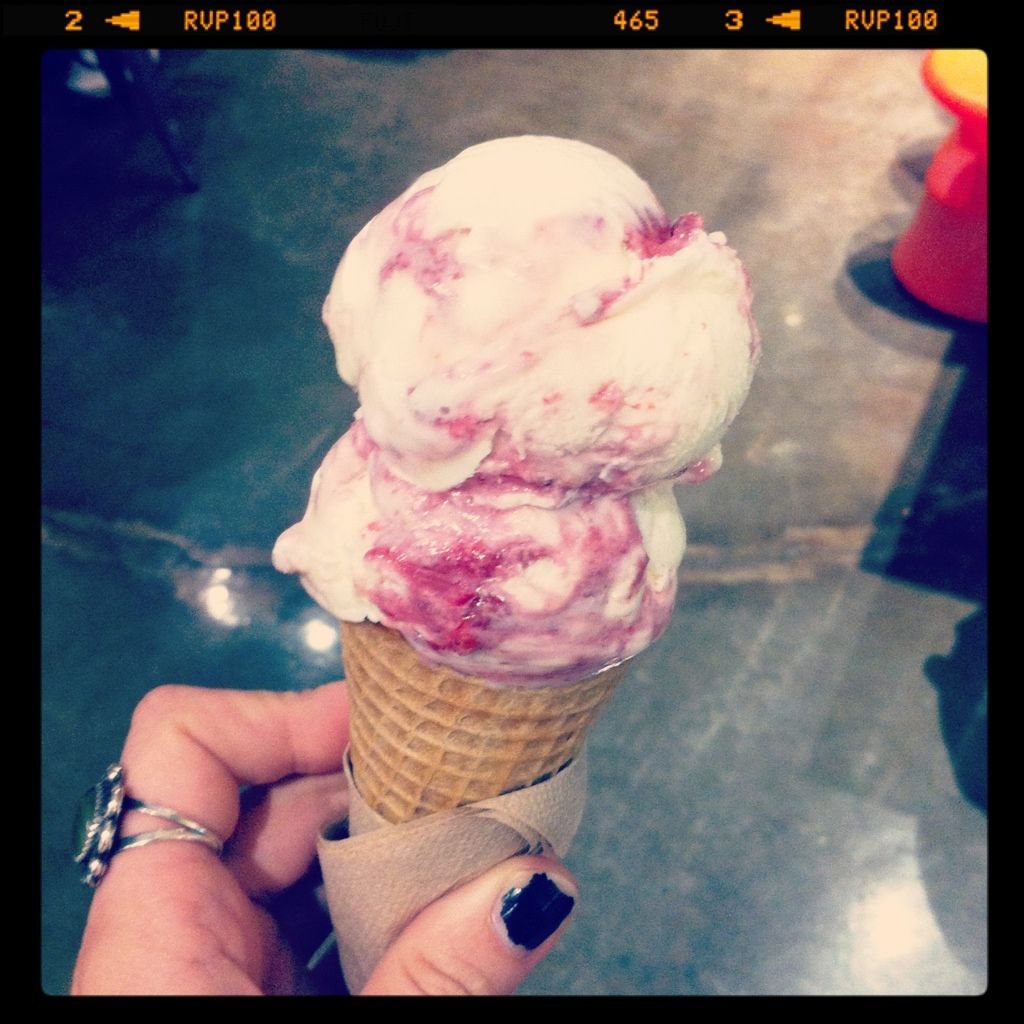 Mmmm.. I almost forgot about my ice cream cone appetizer at
Jeni's
. I'd heard people talking about the goat cheese & red cherry flavor and
had
to sample it, because I like to live on the edge, obviously. It was so good and I needed more of it immediately.
The rest of the weekend was pretty low key. We had a pasta night at home before Terry left and drank a lot of wine while watching Wet Hot American Summer. It was really great having him visit! It gave us an excuse to go out and eat, which is something we don't do very often because we try and save. The explorations were the most fun! I'm kicking
that goal's
butt!
xo, Corinne