Cursive is a band that I have loved intensely since I was sixteen. For years, the voicemail message on my phone was a recording from the song "The Radiator Hums".
I threw out the phone to try to get through to you.
That lyric still sums up the way I feel about voicemail. But I digress.
A few months ago I received an email from Bowery Ballroom, as I often do. This one was special though, because that's how I found out Cursive was playing two nights in New York. I asked Andrew if he wanted to go, and he didn't (womp womp). I decided though that I was just going to go by myself, for adventure, and because I didn't want to pass this up. Cursive to me is on Rilo Kiley's level, and I will
never
get to see them, so I didn't want to let this opportunity go.
These photos are a little bit repetitive, but I was psyched that they came out the way they did (kind of okay) being that I was under the stage, and wasn't using a flash or a zoom lens.
Two finals words: Tim Kasher.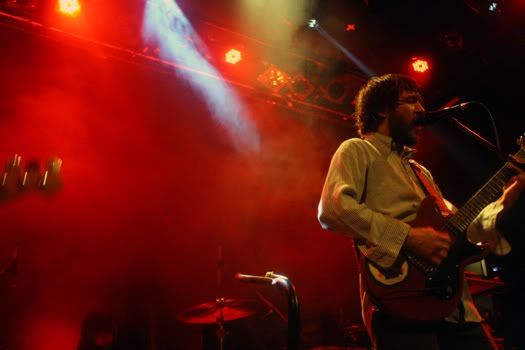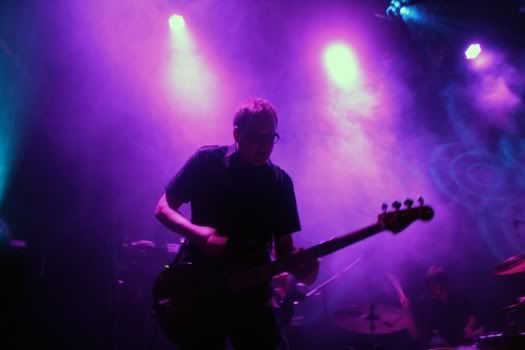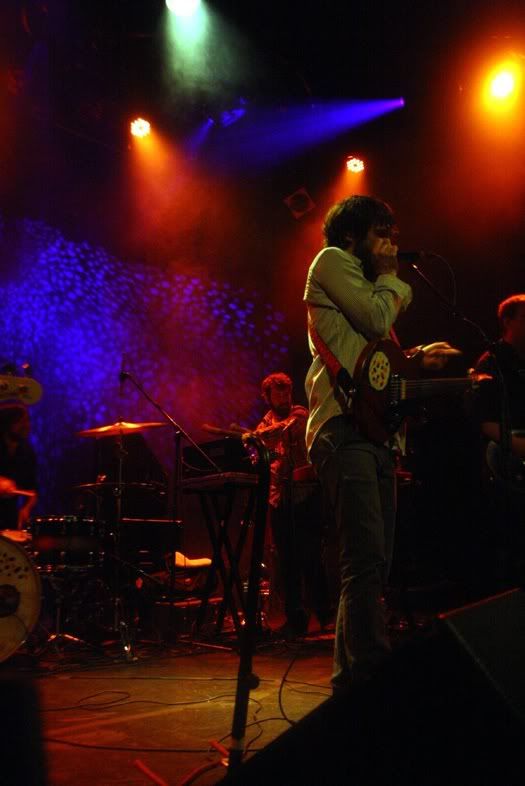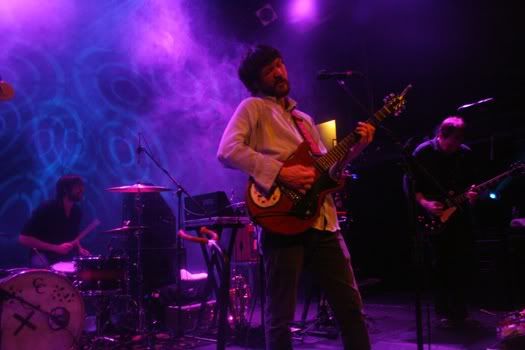 And yeah so.. Tim Kasher.