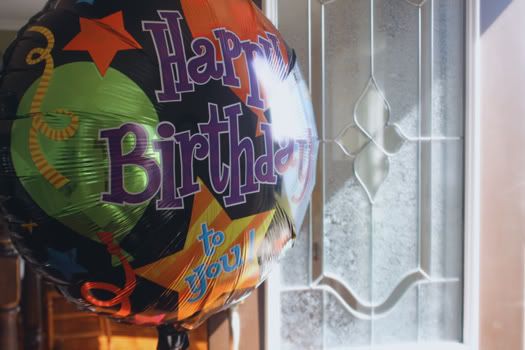 If you're like me, you don't just celebrate your birthday. You celebrate birthday WEEK.

In my case this year, it's a four day celebration that began on Thursday, when I had the day off from work and Andrew treated me to my birthday tattoo. We drove into Queens and I got my thigh finished by Christian at
Top Shelf
.
A quick before picture. I've had the outline since last spring.
Also a quick after picture. Before we wrapped it up.
Once it's all healed and shiny, I'll take some more photos. I am IN LOVE with my left leg. I have seven tattoos but the only one that has any color is the cactus flower on my foot, which was my first tattoo that I got with two friends on a trip to Arizona when I was younger. But now I get to look down and see this bright, beautiful traditional tattoo whenever I'm wearing shorts or a dress and it makes me smile. The bald eagle is for my grandfather who passed away. Christian gave it a brown head because that's the color of the females feathers. Pretty empowering stuff. Because to me, the eagle's got this. That snake doesn't stand a chance.
And can I comment on the ORANGE?! Because that's like the best part.
Yesterday, my boss bought Mexican food for the office in honor of my birthday. Which was really nice of him, and also delicious. Last night a bunch of my friends came out to Ichiban in Port Jeff for birthday sushi and tofu and combo plates and then we went out to my favorite bar, The Velvet Lounge, and did just that. We lounged. I had a really great night. I'm lucky to have such great people to call friends.
Here I am, drunkenly enjoying some of my sweet little gifts.
So, it's safe to say that I had an AMAZING birthday. And tonight I get to go to my Amy's and celebrate her Jonathan's birthday, which is on the same day as mine - March 8th! I like to think that we're all soul friends based on that little coincidence.
I'm really excited about everything at the moment. Andrew and I have a move in date for our apartment in Nashville (it's gonna be May 15th!), and everything is looking just peachy. I was almost bummed about turning the big 2-5, but it's looking like one of the best years of my life already and it's literally JUST begun. Permanent smile.
:)