I've said it before, and I'll say it again: I am THE weekend warrior. On opposite day. My ability to just relax and do very little has to break some sort of world record. Especially this weekend, since I'm having the brakes of my car worked on. Just spent the day in a cut-off Shook Ones t-shirt and yoga pants. Though I did go for
a bike ride
, since it was about 55°. In January, on Long Island.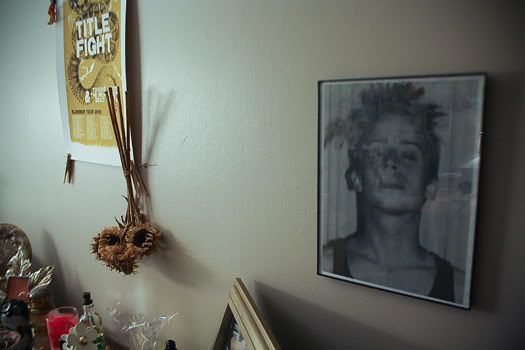 Spent some time straightening up my room today. Hung up those framed pressed flowers that I thrifted earlier in the week for a buck. And played around with
my new tripod
!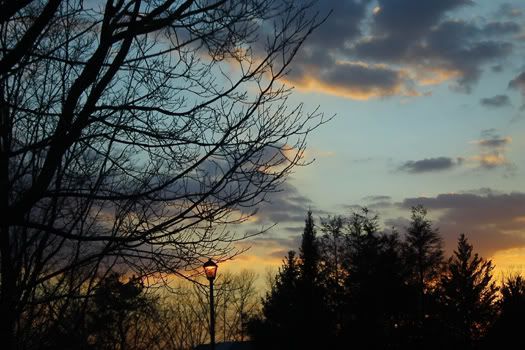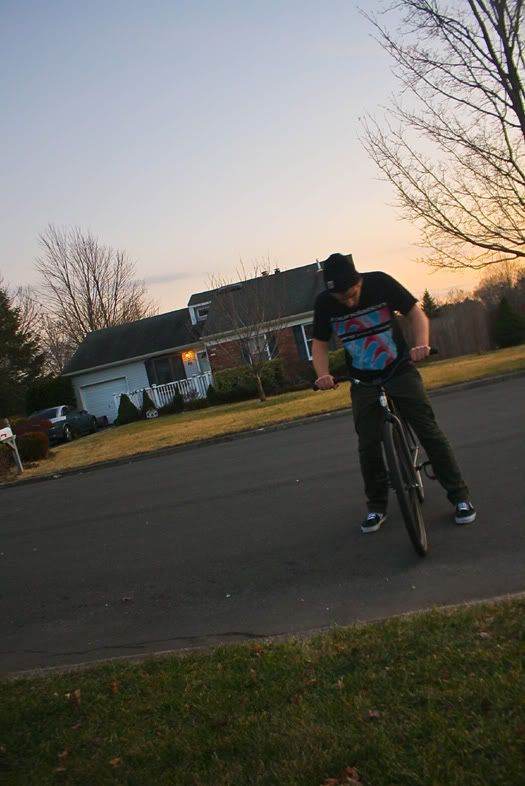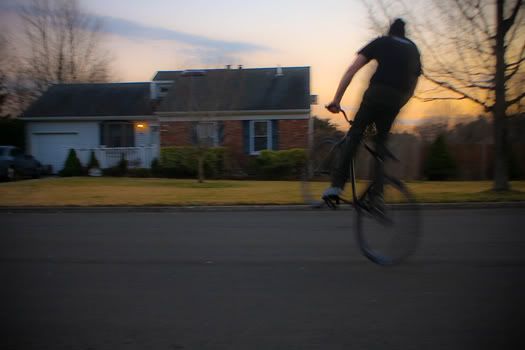 The better part of my evening was spent enjoying the sunset with Andrew. I sat on the lawn fiddling with my camera while he did 180's over and over again on his bike. We then ate homemade mac & cheese while watching Regular Show. And giggling. Because we're adults. And on that note, I just got quite the look while buying some Blue Moon's in my raccoon hat. Gonna go spend the rest of the night with my beer and my boy.

Life feels so colorful lately. I really really like it.