Yesterday, I had the pleasure of attending
Porter Flea
at Marathon Music Works here in Nashville. Porter Flea is described as a "modern handmade market", and it was so fascinating being there and admiring all of the hard work, craftsmanship and talent it takes to create unique products, art and shops. Think of a craft fair minus satchels of potpourri and tissue box covers, plus everything awesome ever. I had such a great time!
Another awesome thing about Porter Flea was meeting
Kaelah
and Mike, and shopping in their Honeybean! I've been following Kaelah's blog for a while, and she was super helpful and sweet when I reached out to her for some information on neighborhoods and such before my move to Nashville. We kept in touch, and I can say that she is just as sweet and great in person. I am so super impressed by the
Honeybean Mobile Boutique
and hope to see more of that lady soon!
The necklace I bought from Honeybean, which is my new favorite.
I really wish I was more organized and less shy, and spoke with all of my favorite vendors from the flea. But I am me, and I like to hide behind a camera and snatch a business card. I'm fairly new at this type of thing, so please don't be offended if I didn't credit your work! Just comment or e-mail me if you are or you know who the creators of these marvelous goods are and I will correct this immediately!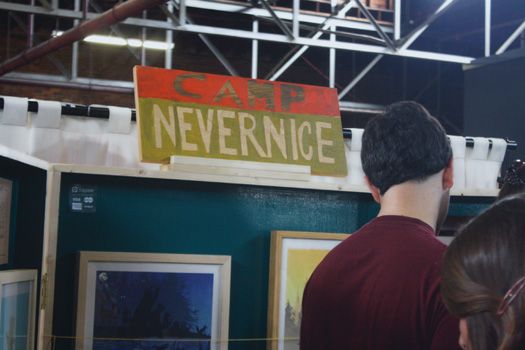 Some favorite artists and printmakers from the flea were:
Laura Baisden
,
Emma Klingbeil
, Sally Harless aka
Sadly Harmless
,
Cordial Kitten
, and the rad people of
Monkey Ink Design
-
Alicia Waters
is so talented! I bought a print from Monkey Ink Design that I absolutely adore and is currently hanging on my bedroom wall.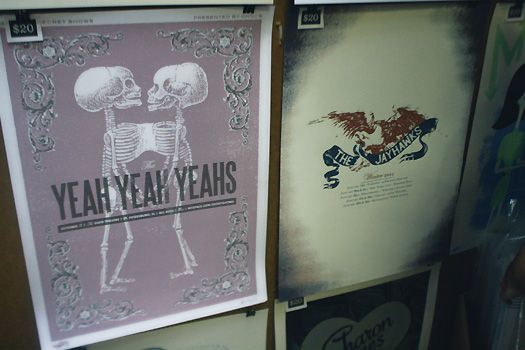 400 Moons
had these cool terrariums on display, as well as kits for you to design your own!
Little Things Studio
. One of my favorite quotes.
After Porter Flea, we went to Mad Donna's for brunch. For lunch, really, but they were serving brunch and that was great. I'm apprehensive about becoming a "brunch" person. Remember Hannah's break up speech to Adam on Girls? "And it makes me feel very stupid to tell you this because it makes me sound like a girl who wants to, like, go to brunch. And I really don't want to go to brunch." Yeah, ditto. But anyway, there was a Bloody Mary bar and I got to eat fried eggs and salad at the same time, so I was pretty content. Mad Donna's seems to have great drink specials going on all the time, also, so I'll be going back.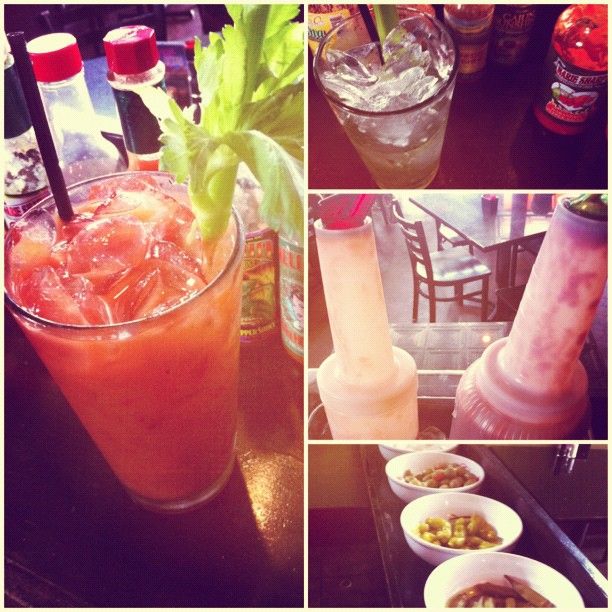 All in all, it was a very nice little Saturday. We ended the night with dinner and wine and movies at Laurie's, and today I sat out by the pool for a while. I start work tomorrow! And the rest of the night will consist of me mentally and physically preparing for that. But be sure to check out the
Porter Flea
website, because they list all of the incredible
vendors
, most of which have online shops, and you can fill your home and wardrobe with these beautiful, beautiful things just like I have. Have a nice week, folks :)
xo, Corinne