Today I woke up super early, because I promised myself I would. My schedule has been way off since I moved; it lacks structure entirely. I can't remember the last time I've been able to go without working for a month! I do actually have a fun little gig set up for me to start next week at Free People (!!!) and I'm really grateful for that. But I digress.
Today I was up and out of bed before 8 am and decided today would be better than any other to do a photo an hour project. So that I did, and here it is. :)
8 am: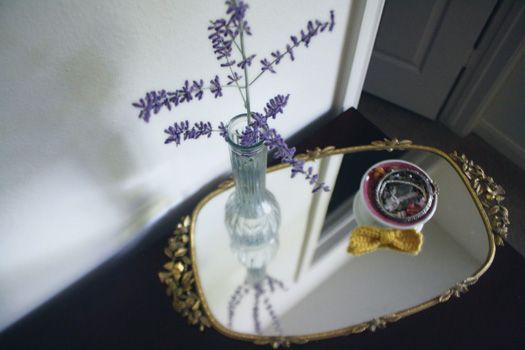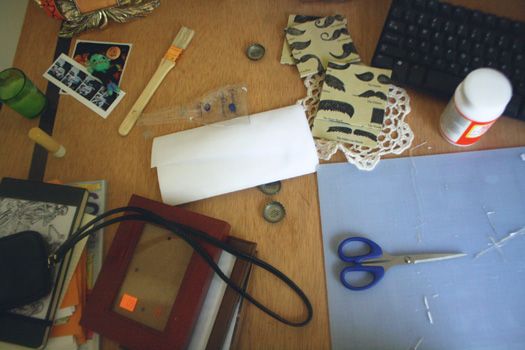 Neat dresser, messy desk.
9 am: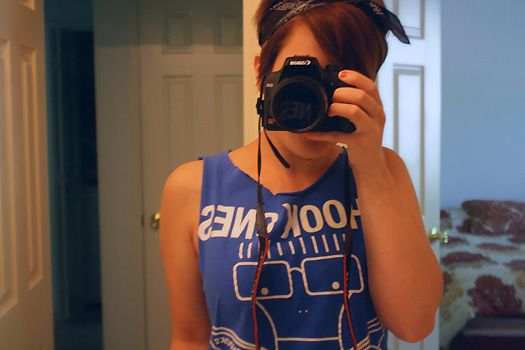 10 am:
I went on a walk which turned into a hunt for sticks at Edwin Warner park after I ate breakfast and was properly caffeinated. The weather here in Tennessee has been perfect lately. High 70's, no humidity. Perfect park weather.
I wanted to try and stick with one photo per hour, but this was too cool not to share. Tell me that does not look like a skeleton tree hand?!
11 am:
Leaving the park. Stopped home to drop off my sticks, made an iced coffee to go, and headed back out.
12 pm: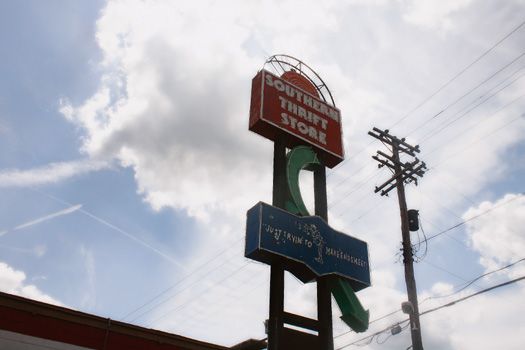 For like, half a day I was almost disappointed by Nashville's thrift stores. Then I did some further investigating and discovered this beauty. Southern Thrift is perfect. It's almost like my favorite thrift store (Island Thrift) back on Long Island. Today I found two throw pillows for the couch, two vases (30 cents a piece!), a picture frame to make over, and a really rad vest for over dresses. All for 8 bucks! Thrifting is my favorite pastime, ever.
1 pm: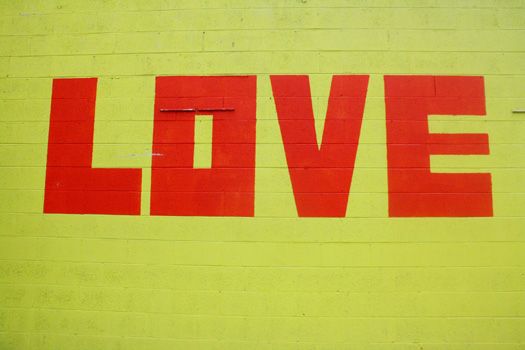 I always see this wall while I'm passing it on the highway. It would be really great for some sort of photo shoot. Today I was driving around the side streets to get more acquainted with where things actually are here and I pulled up right next to it! It's been geotagged on Instagram as "The Wall of Love", but I'm not sure if anyone actually calls it that.
2 pm:
These are the pillows I found at Southern. Our apartment decor has two themes: "Whatever we want" and "Anything goes" :) The off-white one has a really pretty crocheted design on the front that reminded me a lot of
Brigette
.
3 pm: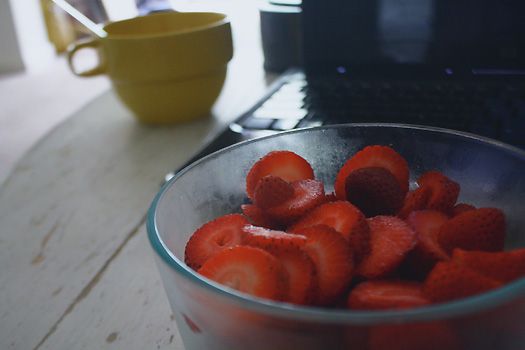 Lunch was Oatmeal Squares (so was breakfast, I can't get enough) and strawberries.
4 pm: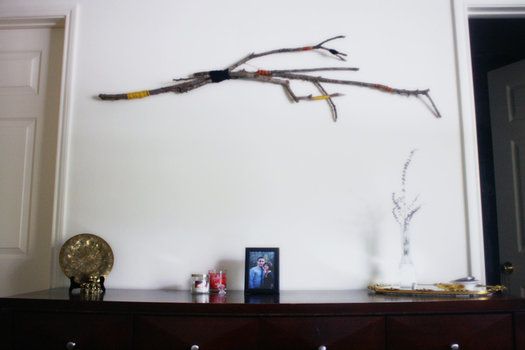 Put those sticks I picked up this morning to good use! Our walls are so bare and I've seen this cool stick art done by
Melissa
for her sweet baby Arlo over on Instagram. Being that I love nature (hellooo!) and DIY, I went ahead and made my own! I'm going to estimate that with the amount of yarn I used (that I already had on hand from past projects), this wall hanging cost under 50 cents to make. And also I'm obsessed with it.
5 pm:
There's no real photo for 5 pm because Andrew came home and we took a nap. Here's a still from a really dorky "music video" I made for my best friend Amy today to make up for it. We exchanged them, and this was honestly the highlight of my day. I miss her.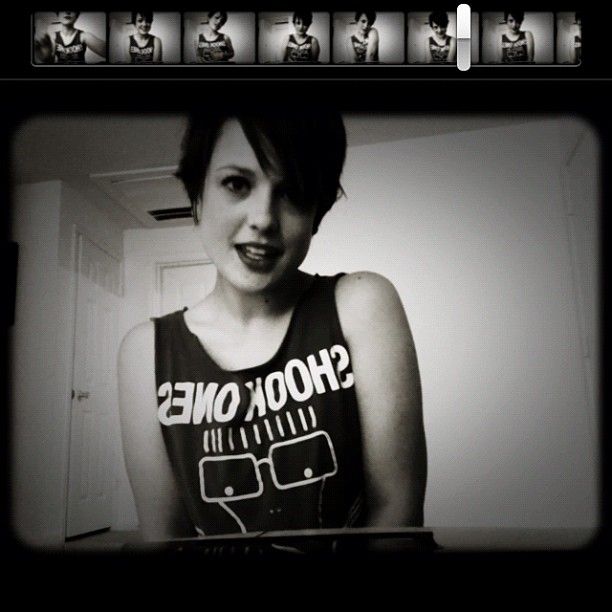 6 pm:
Dinner was lemon chicken orzo soup and toast with Smart Balance spread. And a Diet Coke.
7 pm:
Andrew's mom is here visiting pretty much indefinitely, to help out around Laurie's place - given that she just had a baby and all. We took her to
McKay's
which is a gigantic used book/cd/dvd/electronics supercenter, basically. I walked around with a copy of Franny and Zooey in my hand for about forty minutes, but decided last minute to maybe not buy anything else until I start working again. Oh, responsibility, you're boring.
8 pm:
Nothing really spectacular happened for the rest of the evening. We took Andrew's mom back to Laurie's, finally checked the mail, made snacks and then buried our faces in our respective laptops.
And now I have a sleepy Andrew next to me, probably just dying for me to finally shut the lights off and turn in myself. Which is what I'll do! But this was fun, I think I'll do it again sometime.
xo, Corinne